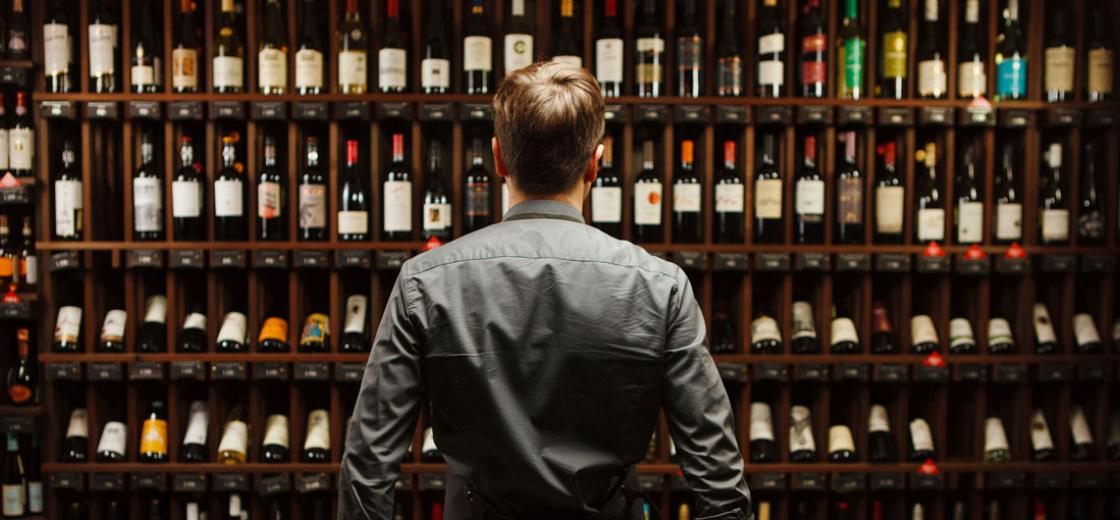 Information Your Customers Will Welcome.
We help you make it about them.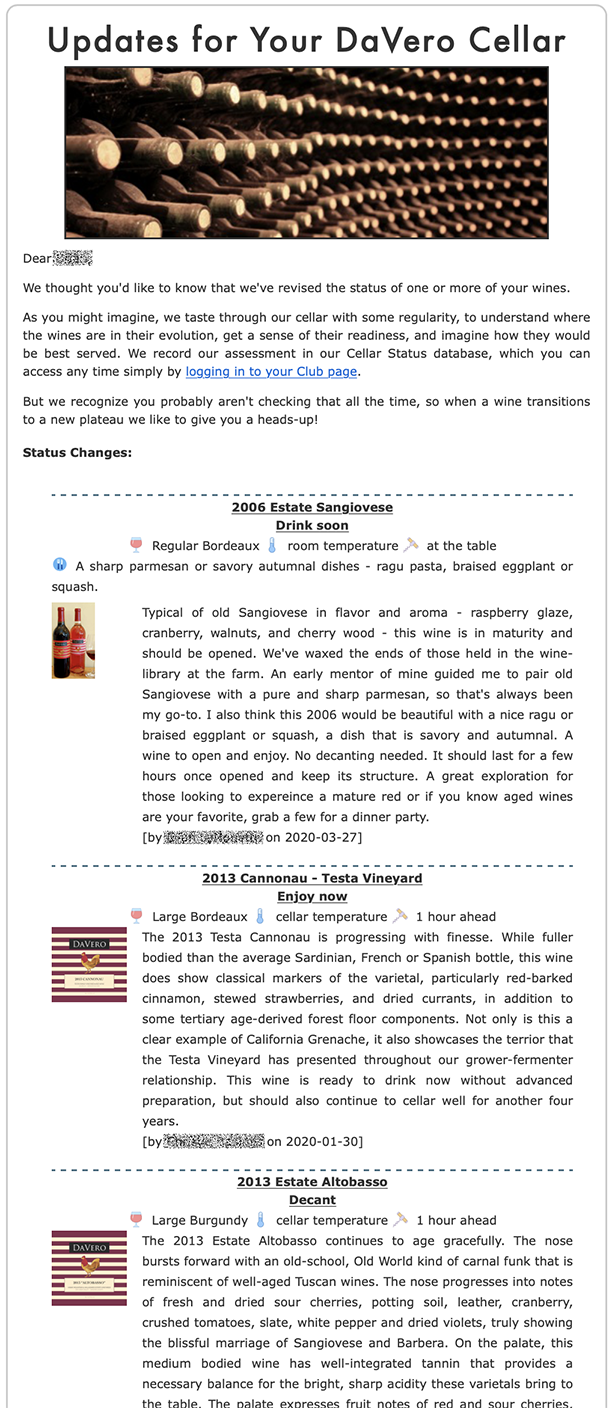 DTC customer relationships typically begin in-person, and are often based not just on your products, but on a personal connection with your people and/or your location. Unfortunately, that personal connection fades over time; keeping it fresh is challenging!
Consider the normal arc of that relationship: after that first moment, the vast majority of communications are about you — not about them:
"here's your next shipment"
"check out our new releases"
"what's happening at the winery"
"coming to your city"
Those are important, of course, but they don't do much to create the sense that you actually care about them individually.
And it doesn't do much to encourage them to drink what they've already received from you, which leads to the dreaded "I have too much" cancellation reason.
Cellar Status
That's why we've created the Cellar Status System.
It allows you to keep a living history of every product you've made, adding tasting notes long after it's no longer actively in your catalog.
In addition to tasting notes you can add whether to drink it or hold it, serving recommendations, even recipe suggestions — all of which, of course, change as the product evolves. You can even start a products history before it's made, adding notes on budbreak, growing conditions, process nuances, etc.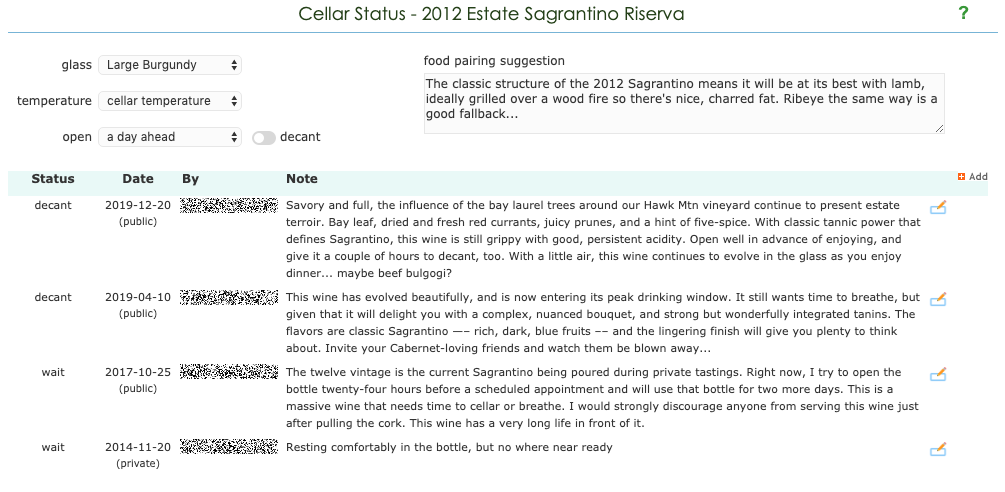 Over time, these brief notes build a rich and authentic history that no one-and-done tech sheet can ever hope to achieve. And they provide a valuable repository of information not just for your customers, but for your team as well.
Cellar Status notes are available to your team, of course, but also to customers in your online store, and in the Member Portal, where your members can review their entire cellar in a fun and engaging way.
They can even opt-in to receiving automatic email updates when products have new notes — which is a communication that is entirely about them that shows you care about them outside the world of transactions.
Yes, this is a cool feature. But it also is typical of the way we think about your whole business, and are constantly innovating to help you succeed.