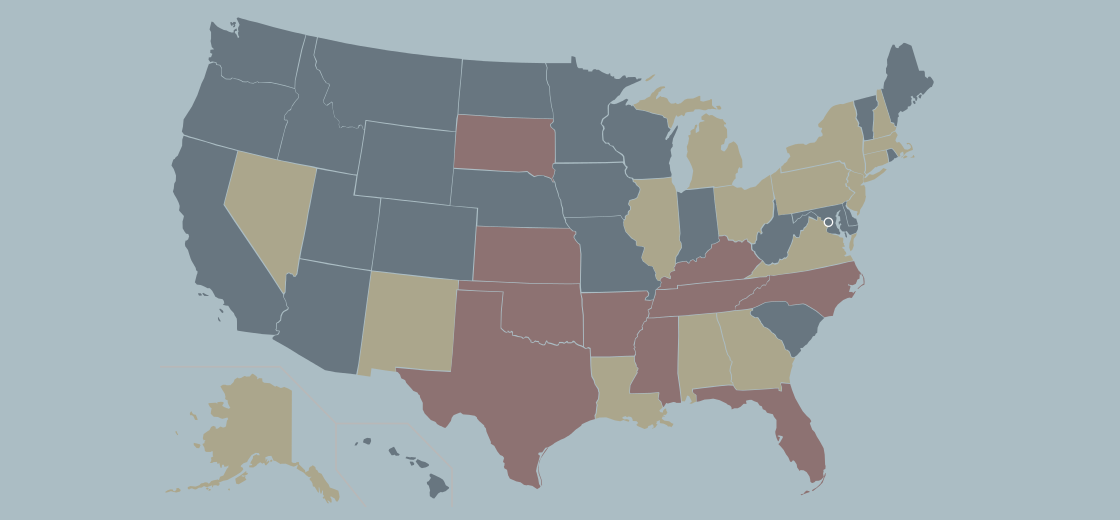 Where Should We Ship?
It depends…
Does compliance make sense in [state X]?
The days of trying to "fly under the radar" are long gone. At this point, compliance is just a fact of life in the DTC business.
So deciding where to ship — and therefore where to be compliant — should be a conscious business decision. Unfortunately it's not an easy one, because the data is hard to pin down.
That's why we've put together this tool to help you decide which states make economic sense for your business. Set it up as you see fit, and it will immediately tell you what your ongoing compliance costs (and required sales before you break even on those costs) will be, state by state.
Notes:
You can sort the table by State, Annual, Filings, Cost, or Break-Even by clicking on the heading; clicking again will reverse the sort order.
Don't overlook shipping subsidies when determining your gross margin.
"cost" does not include the cost of getting the initial permit, which varies widely; in many states it is something you should have an attorney or accountant handle.
If you select "DIY, or use a 3rd party" you may also set the cost that entity will charge you per filing. A good rule of thumb is that a compliance specialist or other properly qualified individual will cost you $50-$125 per hour — this is not a smart place to skimp, as you'll discover if you're audited! On average, each filing will take about 45 minutes start-to-finish (though our built-in compliance reports can reduce that time considerably).
We've done our best to be accurate, using published information from the states, the Wine Institute, and elsewhere. However, if you spot something that's wrong, please use the Contact form to let us know so we can fix it for everyone!
State-by-State Compliance Costs
% of revenue

DIY, or use a 3rd party,
@ $per hour

file using the CompleteDTC ecosystem
Filings: /year
Cost:
Break-Even:

state
liters
liters of wine consumed per capita per year
annual
annual cost of license renewal (see note above re initial permit)
filings
annual filings, including license-compliance, sales tax, and excise tax — each of which must be filed separately
cost
calculated annual cost of complying, based on number of filings and which filing approach you are using
break-even
sales level you must achieve to offset the cost of compliance, based on your gross margin