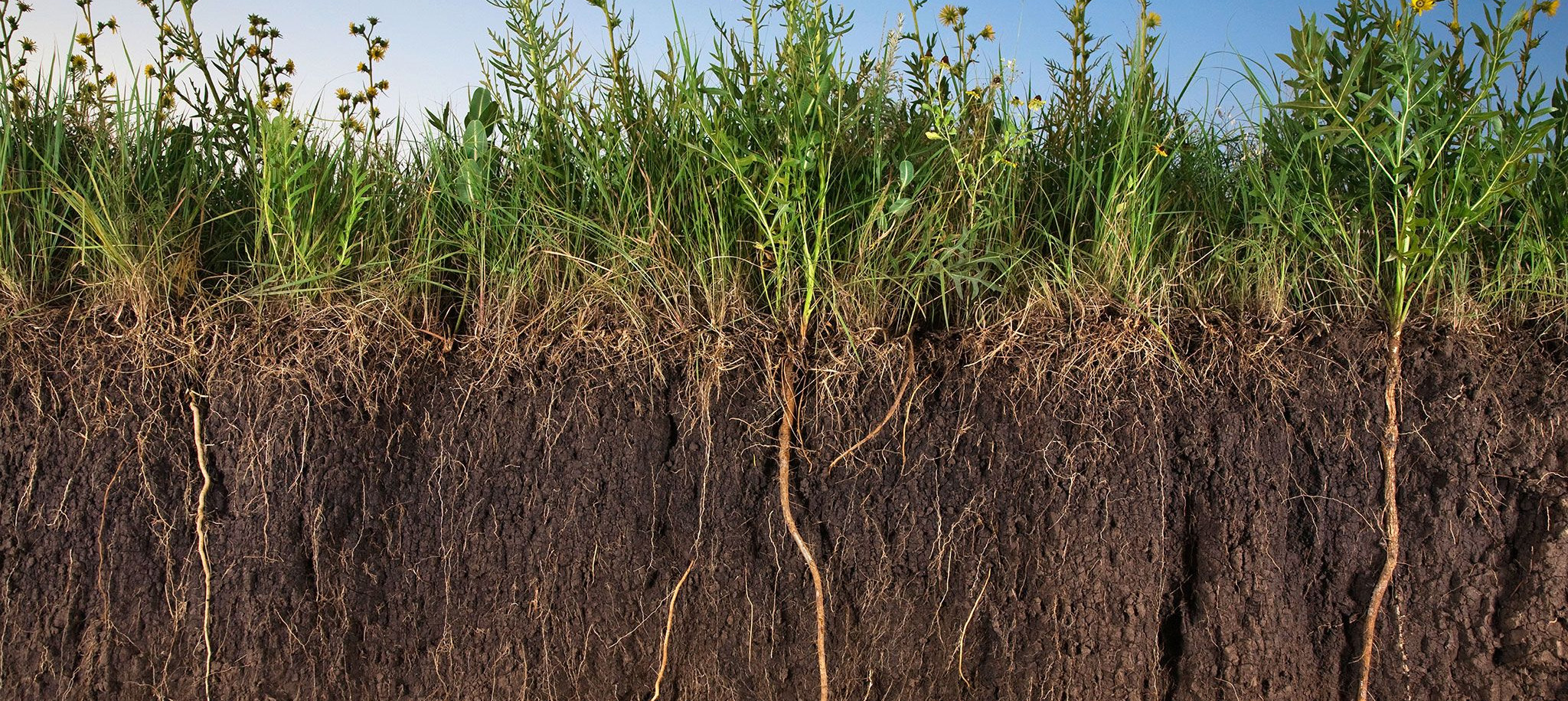 Imagine Truly Understanding Your Business
It starts with great data.
Insight
In business, they say you get what you measure. Since CompleteDTC captures everything, you can measure pretty much anything.
Traditional reports
First, there are over 150 built-in reports that allow you to get high-level and detailed information, and can be exported to Excel for further analysis.
There are state-by-state compliance and tax reports designed to minimize the pain of monthly and quarterly filings.
"
JJ – winery bookkeeper; client since 2018
"CompleteDTC gives powerful reporting and compliance capabilities, well beyond any other software I've used. The highly customizable reports, state specific reporting capabilities and sales analytics are powerful. And the QuickBooks integration is just smart."
Not just reports
Not everything you need to know comes in rows and columns. So we surface context-appropriate information almost everywhere in CompleteDTC.
For example, one of easiest ways to lose a customer (or worse, a club member) is through a bad shipping experience. Naturally, CompleteDTC supports pretty much every shipper out there, and through that process we've learned they're not all the same. So we've worked with the one that experience has proven to be the best (they're also the largest) to establish a true bi-directional information flow around every shipment. Any time an exception comes up between the time you submit an order to them and the time it's delivered, a flashing alert icon

appears; clicking on it takes you right to the issue, so you can resolve it — often before your customer even knows there's a problem.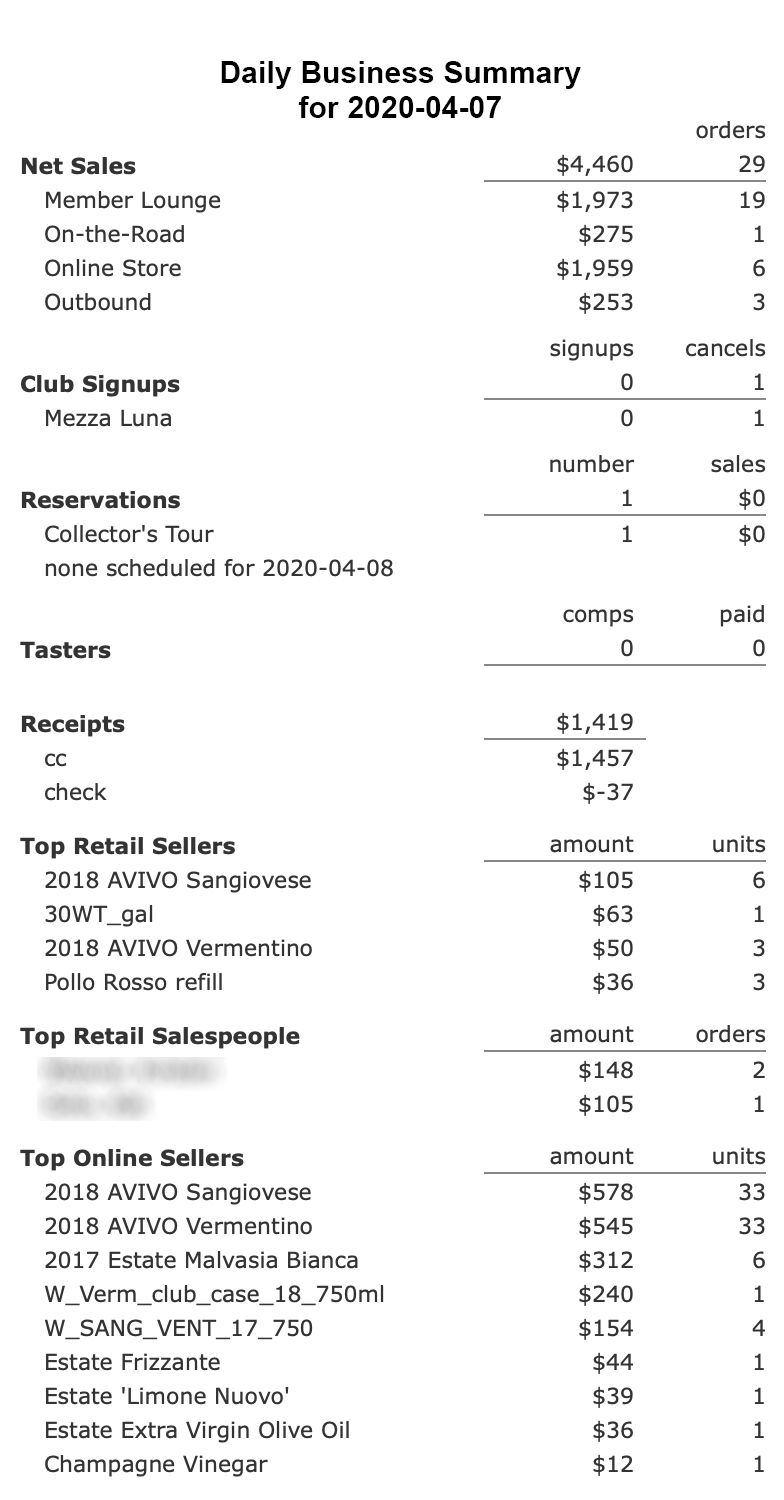 There are also dashboards at the Company, Club, and Personal level that give everyone (if you want) the ability to see how things are going overall, plus a Company Calendar that shows everything from who's on the schedule to upcoming reservations and events. You can even opt for select members of your team to wake up to a Daily Business Summary in their inbox each day.
The Marketing Wizard provides deep detail on the performance of every outbound email: how many people opened it, what links they clicked — and how much revenue it generated. Naturally, you can drill down to the individual-recipient level.
There's a time-clock function so your hourly employees can clock in/out and track their breaks in a fully-compliant way that makes running payroll a snap. (We've even created a form that employees sign every pay period to verify that they've taken all their breaks!)
And — no surprise — we've built a direct connection to QuickBooks® Online that automatically injects all the relevant information every night, in a precise but simplified manner that allows your bookkeeper to track everything without drowning in detail.
Build Institutional Resilience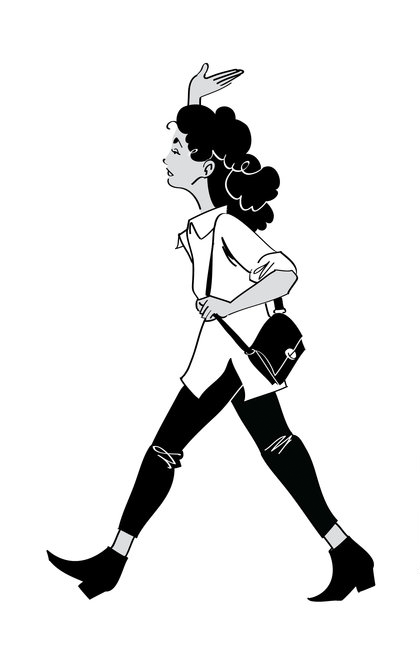 One of the things you learn as a small business owner is that people leave — often unexpectedly.
Depending on their role, and how long they've been with you, a lot of accumulated knowledge can leave with them. Those departures can be particularly troublesome when they happen on the hospitality side, because your people have one-on-one relationships with both your customers and your partners.
CompleteDTC can't prevent people from leaving, of course, but it does reduce the impact because it is quietly building a complete roadmap of your relationships in the background. Every customer interaction, from first visit through every email to their most recent club shipment, is seamlessly woven together.
That means whoever interacts with that customer has a remarkably complete picture to start from. They'll know every wine in the customer's cellar, its current status, their likes and dislikes, even what they look like.
Being able to relate on that level makes the handoff far less risky, because it makes the customer feel like they're known, and valued.
Partners, too
The same is true of your referral partners: people leave. It's rare that they leave the industry altogether, though; instead, they switch to another company. CompleteDTC recognizes this, and makes it simple to shift, say, a driver from one limo company to another; when you do, their full history as a referrer comes with them, so you'll have hard data that this driver brings you great traffic.
And, of course, you'll also have a complete picture of your employees' interactions with your referral partners, so the next person can take over managing the relationship.